Chiropractic Care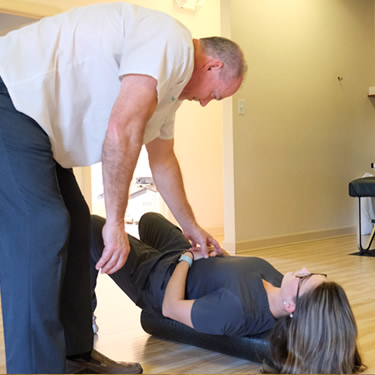 Chiropractic care is an alternative approach to health care. Here at Norfolk Chiropractic Center, we use it to evaluate and correct problems related to the spine. Natural and drug-free, chiropractic care relies on comprehensive examinations and individualized chiropractic adjustments to promote optimal spinal health.
With a healthy spine, your body is able to move freely. Increased range of motion and resolved symptoms are among the many benefits of chiropractic care. Learn more about what we might have to offer you.
How Does Chiropractic Care Help?
People both young and old can benefit from chiropractic care. Whether you are suffering from acute pain or a chronic condition – there is a chance that we can help. A series of specific spinal adjustments might be what you need to feel better.
Throughout the years, our practice has seen a variety of admitting complaints. Some of the most common ailments that bring people in to see us include:
Neck pain
Back pain
Degenerative disc disease
Bulging discs
Arthritis
Stenosis
Are you ready to say goodbye to constant pain and discomfort? We are here to help you live more comfortably. If you have questions regarding your unique condition, please do not hesitate to contact us.
Our Preferred Techniques
Dr. Niblo is well-versed in a broad range of chiropractic techniques. He most commonly performs the Diversified technique and Activator Method®. While the Diversified technique is a manual, hands-on approach to chiropractic care, Activator Method® relies a small, handheld tool to locate and apply pressure to specific problem areas.
Rest assured, each of these chiropractic techniques can be tailored to meet your individual needs.
No Need for Nerves
We understand that chiropractic newcomers may have reservations about upcoming care. You can be confident that with us, you are in the best hands. Prior to each session, Dr. Niblo is glad to give you a detailed explanation of what to expect.
Your comfort is important to us. Norfolk Chiropractic Center is here to listen to your concerns and recommend a plan of care that is right for you. Do not wait – contact our practice to schedule your appointment!
CONTACT US »
---
Chiropractic Care Norfolk VA | (757) 622-8777